Our Sunday worship is organized around the proclamation of the Word of God and the celebration of the Lord's Supper
At Immanuel, you'll find a caring community built around meaningful worship and service to our  neighbors.  Pastor Kim Beckmann provides a timely scripture-based message each week.  To listen to a podcast or read a recent sermon, click here.
Friendly People
Immanuel is a comfortable place to explore through worship, service projects, community meals, and Bible study.  It's easiest to get to know us after worship on Sundays, when we share coffee, treats, and conversation in the Fellowship Hall.  As a community, we mark celebrations and hear about upcoming events.
We always welcome children to participate fully in worship, including at Communion. We don't mind a "joyful noise" at all, but just in case they (or their parents) need to slip away for a bit, we have dedicated spaces just for kids. There's a baby room with a changing table and a crib with clean sheets. For older kids, we offer an attended nursery with furry friends ready to share stories. Come worship with us!
Socially Aware
Immanuel works to help our neighbors on local, national, and international levels.  Our Farmers' Markets raise thousands of dollars to support local organizations like the YWCA Domestic Violence Services, the Hillside Pantry, and many others.  Proceeds also support the work of ELCA World Hunger.  Our quilting group created 125 beautiful quilts entirely from donated fabric. These were distributed in the community and across the globe.  Come serve with us!
Casual Dress
Immanuel welcomes all worshipers, dressed up or dressed down. Come as you are!
Ancient Ritual, Contemporary Faith
Immanuel practices ancient traditions centered on a faith for today.  Liturgy with beautiful music creates an environment for introspection and the examination of today's problems through the Lutheran lens.  We love to sing with organ, piano, or a capella, guided by our choir.
Immanuel follows the traditional church calendar, marking different seasons with special services like candlelight Christmas Eve, the Great Vigil of Easter, Advent, and Lenten Evening Prayer.  Come celebrate with us!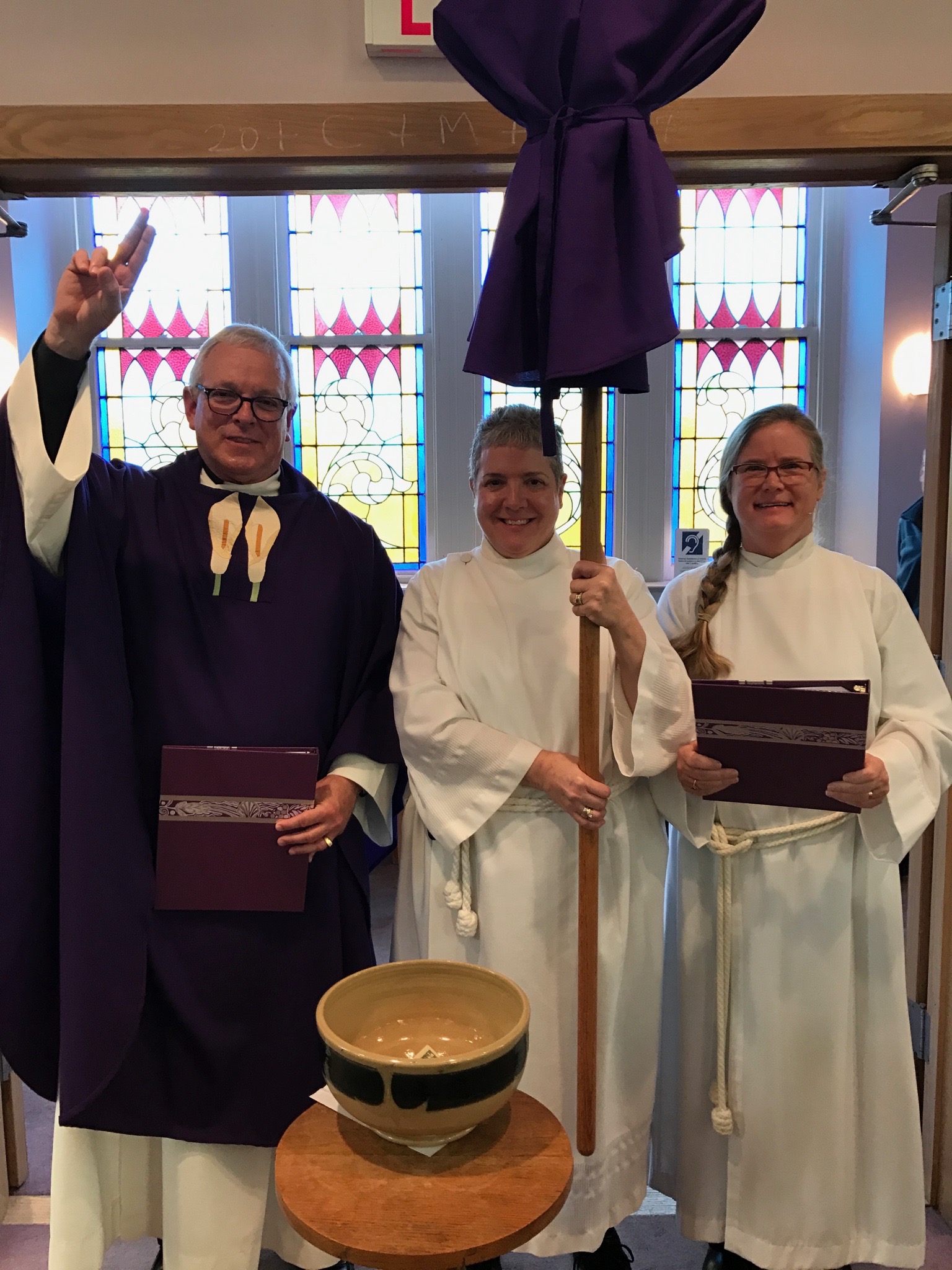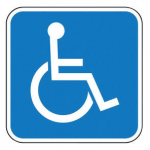 Immanuel's building is handicap accessible.  Enter off the courtyard facing Sherman Street to use the elevator.
Pastor Kim Beckmann
Hello!  I was born in New York City. My parents (and grandparents on both sides) were church workers in the Lutheran Church Missouri Synod. My first call was as a 4th grade teacher in a Lutheran school in Queens. I then worked for Lutheran World Relief as a secretary in offices they had in Manhattan. There, I became aware that women were being ordained in other Lutheran church bodies, and left the Big Apple to attend the Lutheran School of Theology at Chicago (LSTC) in Hyde Park.
I met my husband, Fred Kinsey, at seminary. He serves as part-time pastor at Unity Lutheran in Edgewater. We live in Logan Square. It wasn't easy getting a call as a clergy couple, but in 1986 we were ordained to split one full- time call to a two-point parish in the wilds of Michigan's Upper Peninsula. I'd never lived anywhere I couldn't smell bus fumes in the morning! We stayed in that call for 20 years… and baptized and confirmed and commended to God a whole generation. While in the Northern Great Lakes Synod I served as non-stipendiary staff in the area of candidacy, the process for preparing and screening and approving people for ministry in this church.
I also worked toward and received my doctorate in preaching from LSTC. My preaching book Prepare a Road!, the story of my own and my congregation's journey with God's word as we saw it materialized in our daily lives in our community, was published in 2003.
In 2006 I accepted an executive call to the ELCA Churchwide Organization here in Chicago as director for the national program of candidacy. I loved the travel all over the United States to see how different areas were preparing themselves and leadership for mission at this time of change. That position was eliminated in 2009 in the restructuring of the churchwide organization. In my own transition, I completed over 150 hours of Interim Ministry Training, to work with congregations in their transitional times.
I have served in ten parish interim settings all over the synod as well as two interim positions at LSTC – as interim preaching professor for a year, and as interim contextual education (field ed) director. I have learned from these congregations how to love both deeply and loosely. I have written for Lutheran publications, and organized for social justice advocacy. I have started learning how to do lampwork glassmaking, and especially love to blow Christmas ornaments – but am currently looking for a new studio since my local one left town! I am excited to serve as your interim pastor at Immanuel, getting to know you all better, and especially gathering around the Word and Meal to share the stories of how God's love in Jesus has gotten us here and walks with us into this moment in the life of the world God loves. – Pastor Kim Beckmann