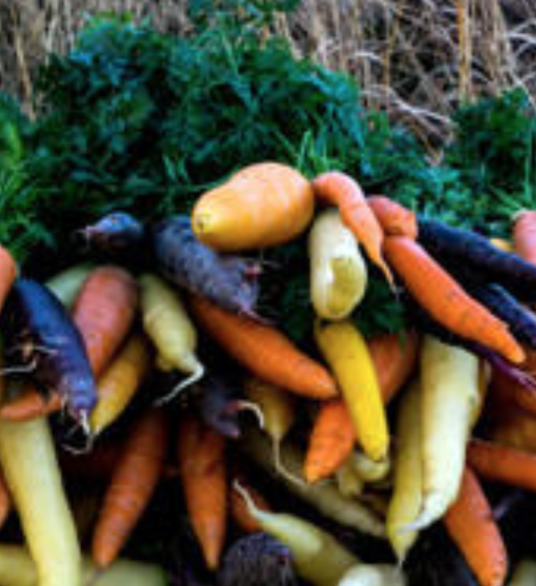 Following a Faith that Feeds the body, mind, and spirit, Immanuel invites favorite vendors from Evanston's Summer Farmers' Market return every other Saturday from November – April.  You'll find both organic and conventionally grown vegetables, meat, cheese, eggs, fish, and baked goods.  Curt's Café Pop-up Kitchen offers a tasty breakfast (see menu).​  The Market opens early this week at 8:30 am and runs to 1:00 pm.  
The vibrant, committed members and friends of Immanuel bring this market to Evanston as a way to meld food and community ministry.  By shopping at the Winter Market, you join in recognizing the importance of small business, sustainable agriculture, and slow food.  Your dollars support equity and hunger relief, and give opportunity to those learning trades.  Over $20,000 has been granted to date!
Advocacy is another important offering at the market.  Free postcards and stamps are available for shoppers to raise their voice.  A different issue is featured each week or you can write your own message on blank cards.  Take a moment and use your voice to raise awareness and express gratitude with postcards at the market.   Mailing labels make it easy!​
Regular vendors include:  The Cheese People, Curt's Café Pop-up Kitchen, Katic Bread, Kinnickinnick Farm, Lake Breeze Organics, Mint Creek Farm, Nichols Farm & Orchard, Organic Pastures, Phoenix Bean Tofu, River Valley Ranch, Three Sisters Garden, and Sitka Salmon Shares.